When I say journaling, what comes to mind?
How many of those things that come up in your definition are things that you think, well, I don't do that or I can't do that, or I'm no good at that? Throw all those things away. 
I've love to journal. It's part of how I think and process. I encourage everyone to find a way to journal for two reasons.
Process your thoughts
Use a journal to process new things that you're learning. Give yourself a place to collect the pieces that you're putting together.
Because it's your journal. It doesn't need to make sense to anybody else. Your journaling doesn't have to look anything like mine.
It's part of the way we're wired. If we write or draw something, it helps us to process it. It helps us to remember. That process of writing can look very different and very creative.
Record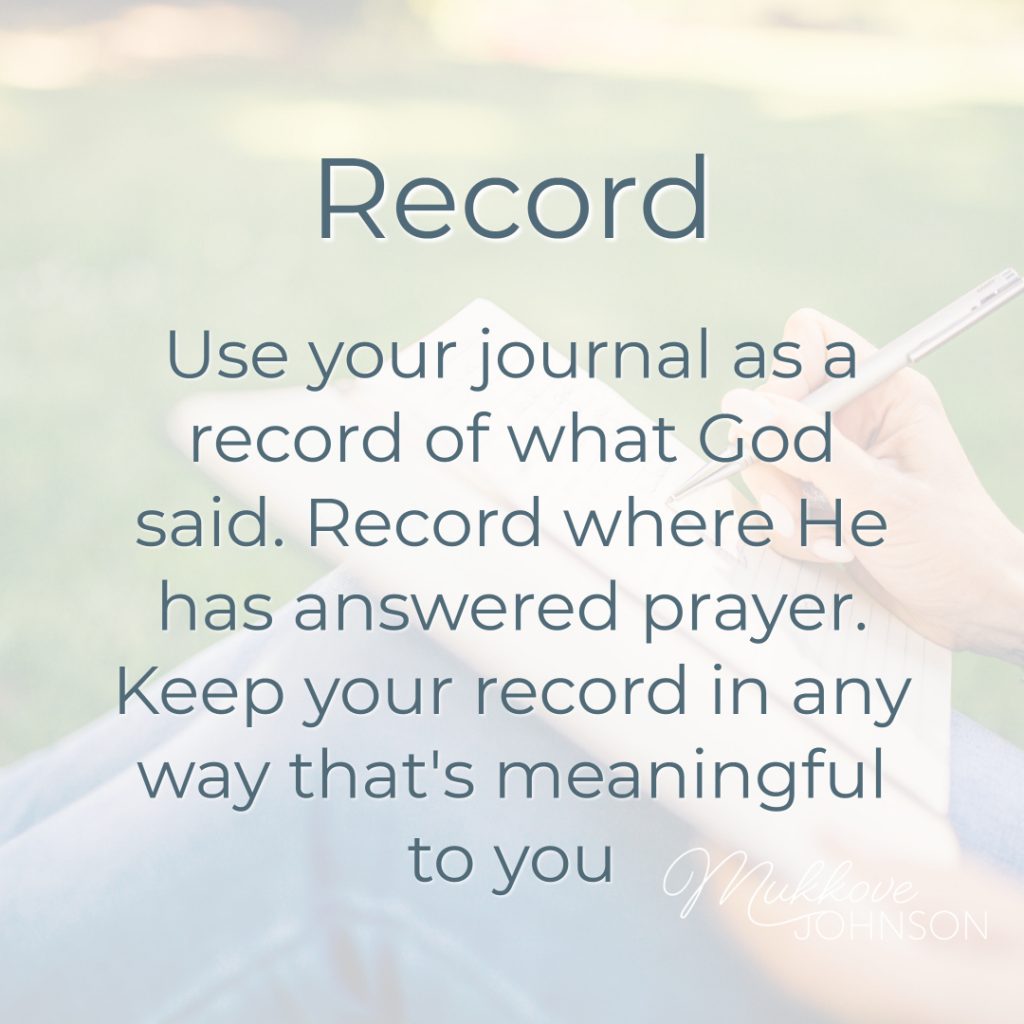 Use your journal as a record of what God said. Record where He has answered prayer. Keep your record in any way that's meaningful to you, that you can access because that's the point of having a record is to be able to go back and access it.
How do you journal?
The first step is to redefine it. Throw out all the ideas of, "I can't do this" and "I'm not very good at that." Think, how putting something on paper could help you process, help you remember what God is teaching you, or what he's done for you. What is something you might enjoy?
collage
drawing stick figures
writing a word and decorating around it
writing a letter to the Lord
write a conversation with the Lord
use a prompt
bullet points
quick notes
coloring
It's for you, for you to record, for you to remember and it doesn't need to make sense to anybody else. Allow yourself to be creative.
Use markers
use crayons
use pictures out of magazines
do mind maps
do a brain dump
use a template.
I encourage you to journal to help process your thoughts and emotions, to record, and keep a record of what God is doing in you and through you.
Do you journal? What does that look like?
Are you new? What are you going to try?